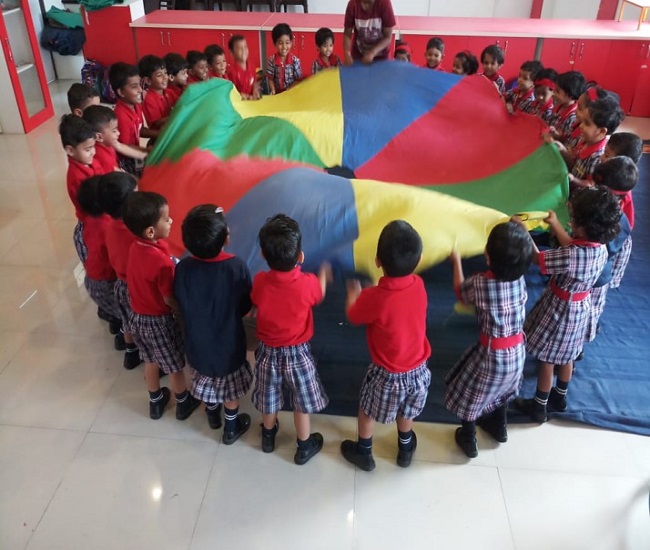 The academic year in Venus World Schools commences in June each year. Admissions start at age of 4 to Nursery, 5 to Junior KG, 6 to Senior KG. Classes of Nursery, Jr.KG, and Sr.KG will attend school only from 9:30 AM to 12:30 AM.
The curriculum during these years is grounded in active learning. Through practical activities, purposeful play and talk, students develop an understanding of the world and the basic concepts they will need for later learning.
School provided a stimulating environment by narrating stories and taking care of physical, emotional and cognitive needs of the child during early years. Parents can play a major role in fostering good attitudes to learning, developing language skills and promoting good behaviour.